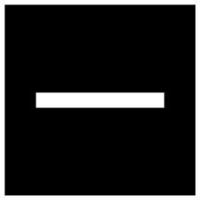 Pirmajam šio amžiaus dešimtmečiui artėjant prie pabaigos, muzikinė interneto svetainė "Gigwise" nutarė sudaryti blogiausių per dešimt metų išleistų albumų sąrašą.

Kritikos strėlių neišvengė tiek rokeriai "Oasis" bei "Kaiser Chiefs", tiek pop muzikos atstovai Katie Price irr Peter'is Andre.

Sąraše, kurį sudarė "Gigwise" personalas, galima rasti ir amerikiečius "The Jonas Brothers", Kanados rokerius "Nickelback" bei britų indie roko atstovus "Razorlight".

Į muzikos pasaulį bandžiusios įsiveržti aktorės Lindsay Lohan bei Paris Hilton taip pat nepraslydo topo kūrėjams pro akis ir pateko į Top 50-uką.


"Gigwise" blogiausių dešimtmečio albumų Top 50-ukas
50. Black Eyed Peas: 'The E.N.D' (2009)
48. Hard Fi: 'Once Upon a Time in the West' (2007)
47. Razorlight: 'Razorlight' (2006)
46. Scouting For Girls: 'Scouting For Girls' (2007)
45. Daniel Powter: 'Daniel Powter' (2005)
44. The Darkness: 'One Way Ticket To Hell... And Back' (2005)
43.
42. Queen & Paul Rodgers: 'The Cosmos Rocks' (2008)
41. Guns N Roses: 'Chinese Democracy' (2008)
40. Kaiser Chiefs: 'Yours Truly, Angry Mob' (2007)
39. Mark Ronson: 'Version' (2007)
38. Puddle of Mudd: 'Life On Display' (2003)
37. Staind: 'Break The Cycle' (2001)
36. Avril Lavigne: 'Let Go' (2002)
35. Nickelback: 'All The Right Reasons' (2005)
34. The Twang: 'Jewellery Quarter' (2009)
33. Towers of London: 'Blood Sweat and Towers' (2006)
32. Soulja Boy Tell 'Em: 'souljaboytellem.com' (2007)
31. Limp Bizkit: 'Results May Vary' (2003)
30. Las Ketchup: 'Hijas del Tomate' (2002)
29. Westlife: 'Allow Us To Be Frank' (2004)
28. Tokio Hotel: 'Scream' (2007)
27. Robbie Williams: 'Rudebox' (2006)
25. Lindsay Lohan: 'Speak' (2004)
24. Mariah Carey: 'Charmbracelet' (2002)
23. Geri Halliwell: 'Scream If You Wanna Go Faster' (2001)
22. Alice Deejay: 'Who Needs Guitars Anyway?' (2000)
21. Ashlee Simpson: 'I Am Me' (2005)
20. Kelly Osbourne: 'Changes' (2003)
19. James Blunt: 'Back To Bedlam' (2004)
18. Jessica Simpson: 'Do You Know' (2008)
17. Craig David: 'Born To Do It' (2000)
16. Insane Clown Posse: 'Bizzar' / 'Bizaar' (2000)
15. Celine Dion: 'Taking Chances' (2007)
14. Gareth Gates: 'What My Heart Wants To Say' (2003)
13. Rik Waller: 'From Now' (2002)
12. Enrique Iglesias: 'Escape' (2001)
11. Daphne & Celeste: 'We Didn't Say That!' (2000)
10. Vanilla Ice: 'Bi-Polar' (2001)
9. Victoria Beckham: 'Victoria Beckham' (2001)
8. The Cheeky Girls: 'Party Time' (2004)
7. Paris Hilton: 'Paris' (2006)
6. Chris Cornell: 'Scream' (2009)
5. Kevin Federline: 'Playing With Fire' (2006)
4. brokeNCYDE: 'I'm Not A Fan... But The Kids Like It' (2009)
3. Crazy Frog: 'Crazy Hits' (2005)
2. The Jonas Brothers: 'A Little Bit Longer' (2008)
1. Katie Price & Peter Andre: 'A Whole New World' (2006)